Yesterday I was a very lucky lady and got to attend a fabulous blogger event held by Em (EmTalks) for all of us northern bloggers. Em thought it would be nice for us all to meet up and have a girlie afternoon chatting to other bloggers and brands as most blogger events are held in London!
The event took place at Revolution in Deansgate Locks, Manchester, which was a fantastic venue.
Revolution is under a tram line and is built into the arches underneath, very pretty! I met up with Paula who writes La Vida Fresa and Shen who writes Shenmoo before the event, I have met Paula before at a Benefit event but I have never met Shen before and luckily enough for me and Paula, Shen goes to Uni in Manchester so she knew exactly where the venue was PHEW!
You will have to excuse my pictures, I was too excited to focus on good pics, bad bad blogger!
When we arrived we went to the private area where the event was taking place and were asked by Capital FM for our picture.....
We then had chance to meet lots of lovely people promoting their brands, we spoke to.....
A hair stylist who's salon uses the delicious smelling Neal & Wolf products, Nikki who works at a spa in the lake district who was talking about the brand Anne Semonin (the products they use in the spa), Ashleigh who was showing us an interesting new product from Blanx, a lovely lady from So In Fashion who snapped us with our goody bags.....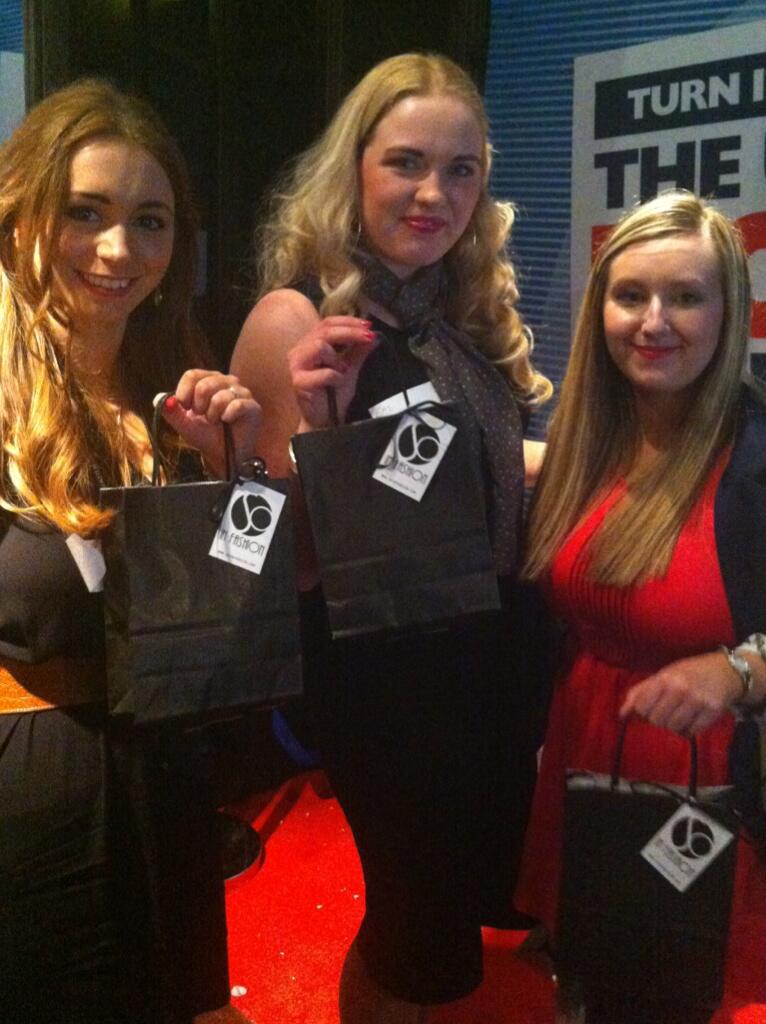 THEN we had a talk from the lovely Natalie f

ounder of Skin Solutions UK, the team that brought us XEN-TAN & GLAMGLOW, next we heard from Keil who is the d

istrict manager at Arbonne an international makeup brand that is very new to me, I am very excited to test out their products! Then we had a chat with

Tahira who founded ILAH brows! I hope I have remembered everyone! There were also some fabulous and gorgeous makeup artists there doing makeovers - Abbie and Megan.
As you can imagine the room was buzzing with beauty talk and packed with lots of beautiful girls (and boys).....
We chatted to people for a good few hours and were handed lots of beautiful little goody bags, then as we were saying our goodbyes we were all SHOCKED that Em had more for us to take home, and they were the biggest, heaviest goody bags I have ever seen! Shen has a picture of me and Paula dragging our bags to the station so be sure to keep an eye out for that ;)
When I got home I unpacked everything onto my dining table and the contents filled the table!
I was so overwhelmed, Em what an amazing job you did, not just with the extremely generous goody bags but the whole day was fabulous, I loved chatting to different brands about different products and everyone was so nice and easy to speak to.
I will be testing out and reviewing all of the products I have luckily been given over the next...... year!!!!!
Have you heard of any of the brands that we met at the #northmeetup? If you attended please feel free to leave me your link, I would love to read your posts too!