Today I have had

that

thought: Cr*p it's almost May and my summer body is no where to be seen.
So I have decided to change a few little things to keep me healthy and happy this summer, I am not one for dieting as I adore food too much but I want to feel comfortable wearing pretty dresses and getting my pins out when the sunshine makes an appearance. So here are 4 little things I can easily do to help me out.....
1. Drink lots and lots of water.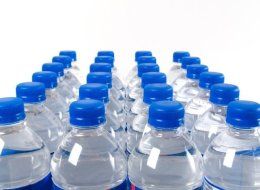 Not only does this help your skin look gorgeous it also flushes out all the nasty things in your body and helps you loose weight.
I am a HUGE bread lover, white bread is my downfall, I can have toast for breakfast, a sandwich for lunch and even on occasion some bread with my tea! That's up to 5 slices a day!
I recently read in a newspaper that a loaf of bread can have up to 10 grams of sugar in it, 10 GRAMS! I am going to start eating healthy cereal for breakfast or fruit and try to avoid bread, if I do have bread I will go for brown or multigrain.
3. Walk more (obviously not in heels).
Since I got my doggy Darcy I have lost 6lbs which is great but I am going to increase the time I take her for a walk, good for me, good for her.
4. Moisturise my whole body daily.
I am one of those people who have tons of moisturisers, I use them when I first get them and then they get forgotten about, but with summer fast approaching I am going to moisturise my whole body everyday to banish any dry skin.
What do you do to prepare yourself for summer, I would love to know your tips and tricks?