I was browsing Superdrug the other day, meant to be buying only dry shampoo but had to pick up these little treats (again excuse the Blackberry photos).....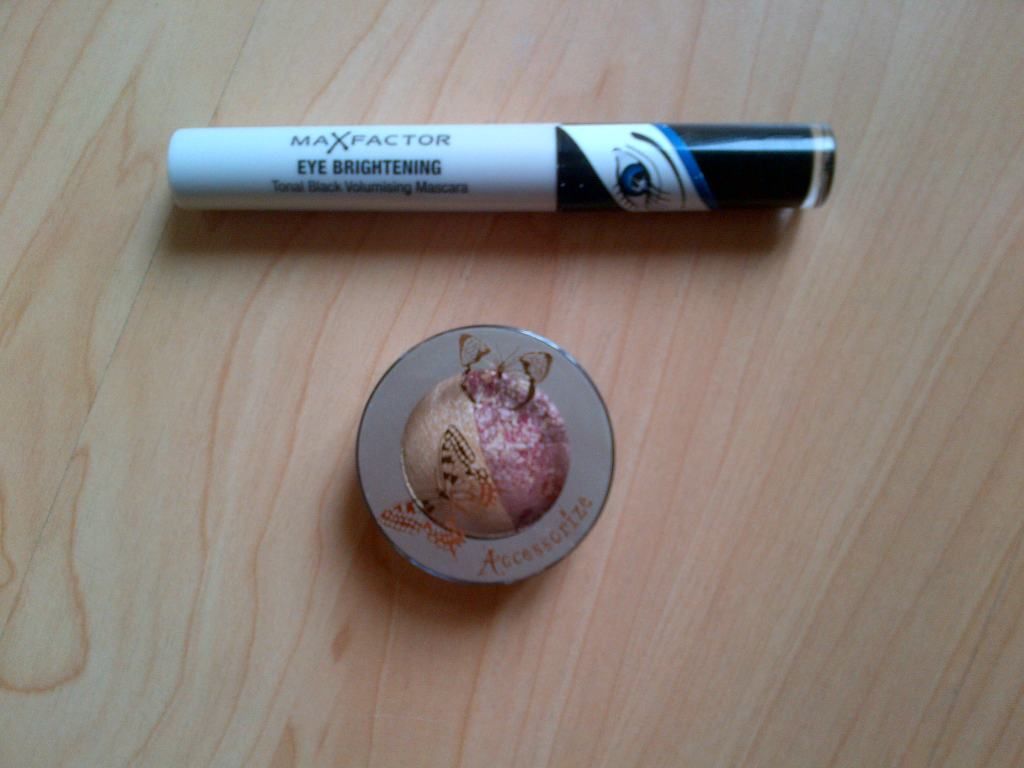 Maxfactor Eye Brightening Tonal Black Volumising Mascara - This mascara is for blue eyes and it is meant to enhance your eye colour, the shade I have is Black Sapphire and it is a dark grey, I am yet to try it but will report back when I have, this is on special offer for £4.99!
Accesorize Baked Duo Eyeshadow in shade Freya. These were HALF PRICE costing £2.22!!! They are huge eyeshadows to at a whopping 4.5g!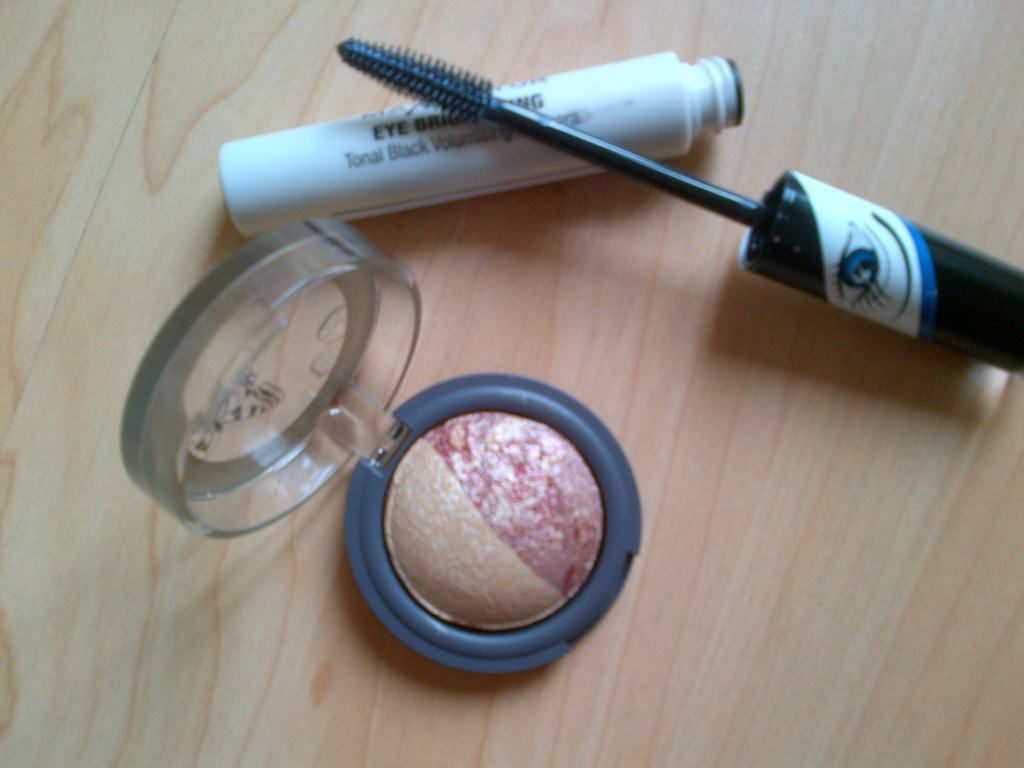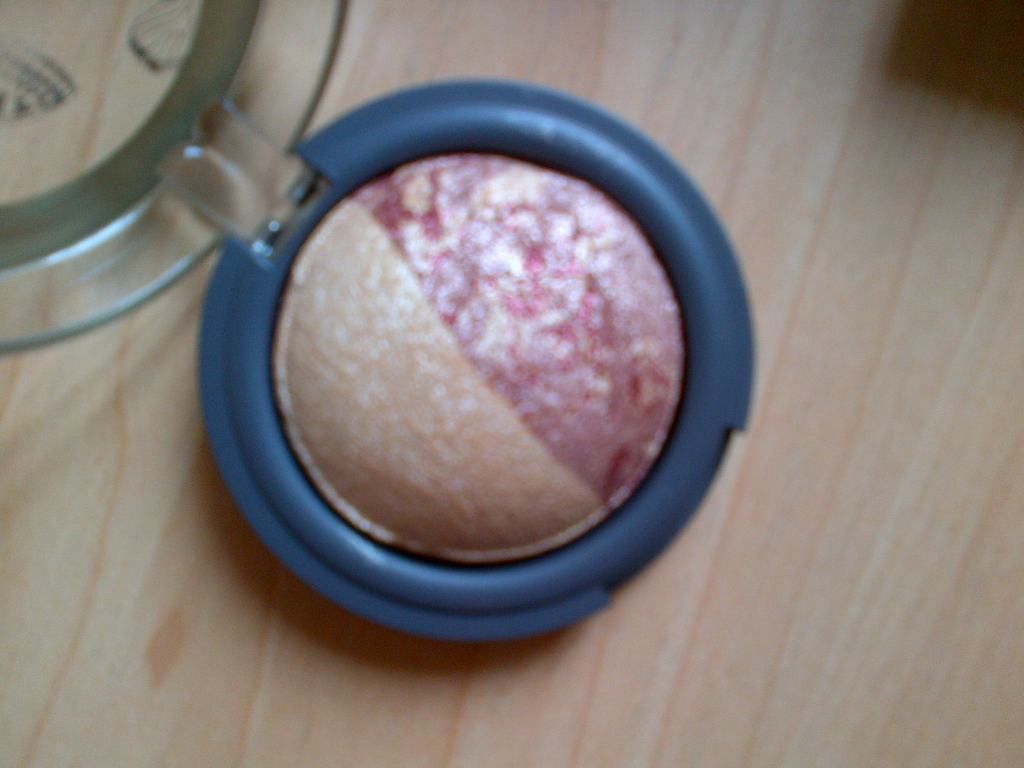 Have you tried any of these products?