I have only ever bought once from Models Own and it was a set of makeup brushes that were on offer, and I love them but strangely I have never bought anything from them since.

I have heard lots of great things about the nail polish so thought I would give it a go. The shade I have is called Nyla Nude, the round blob of colour, pictured below is the colour Nyla Nude from the colour chart on the Models Own website, but I think it's very different to what shade it actually is.
I would describe this shade as a nude with peachy undertones more than a regular brown undertones nude, it's more vibrant (well as vibrant as a nude can be). I applied one coat and was impressed that with it being a nude shade it was very nearly opaque, you could wear just one coat of this, two coats would make it fully opaque but all of the below pictures are with one coat. The polish itself has a lovely smooth consistency and the brush is easy to use.
With and without flash.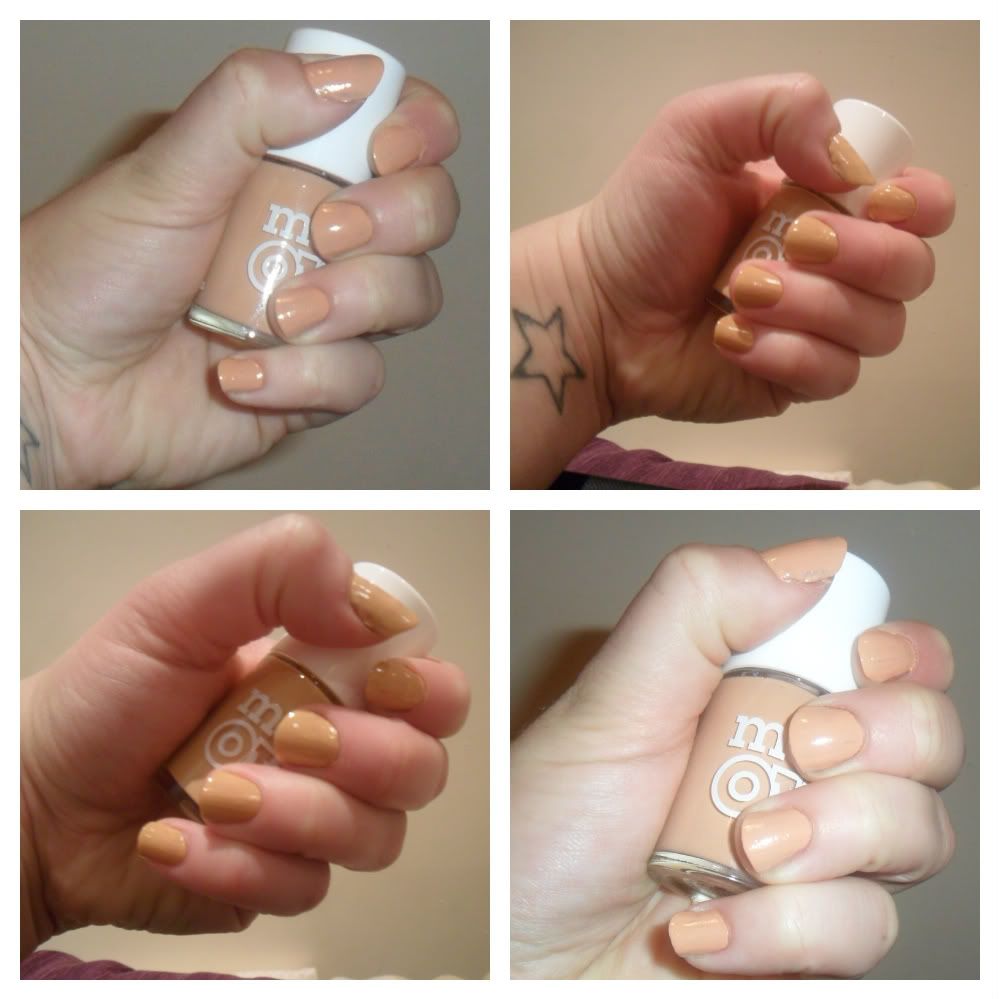 Models Own polishes cost £5.00 each but they usually do offers for example: Buy 3 save £3.00, Buy 5 save £7.00.
I also wanted to show you these.....
Models Own have a Beetle juice collection with lots of different shades but these beauties above are brand new as of from 19th March. I found this out while reading Becca's Blog.
The shades from left to right are: Copper Pot, Tropical Sun and Indian Ocean.
How gorgeous!! I can see me stocking up on a lot of Models Own polishes ready for the summer as they have soooooo many different shades!!
Have you tried any Models Own polishes or even some of their makeup?