I recently finished two Blink+Go mascaras which I posted about here. It was a fabulous mascara but I fancied a change so I had a browse on Cheapsmells (absolutely amazing website) and came across this one.....
Maybelline XXL Extensions.
Now I have heard, seen and used the original Maybelline XXL mascara before but this was many years ago, the reason this caught my eye is that it claims to have 'X-tra' micro-fibre extensions making lashes up to 85% longer, it comes with two wands as you are meant to apply it in two steps: Step 1: Tames lashes - Step 2: Extends lashes.....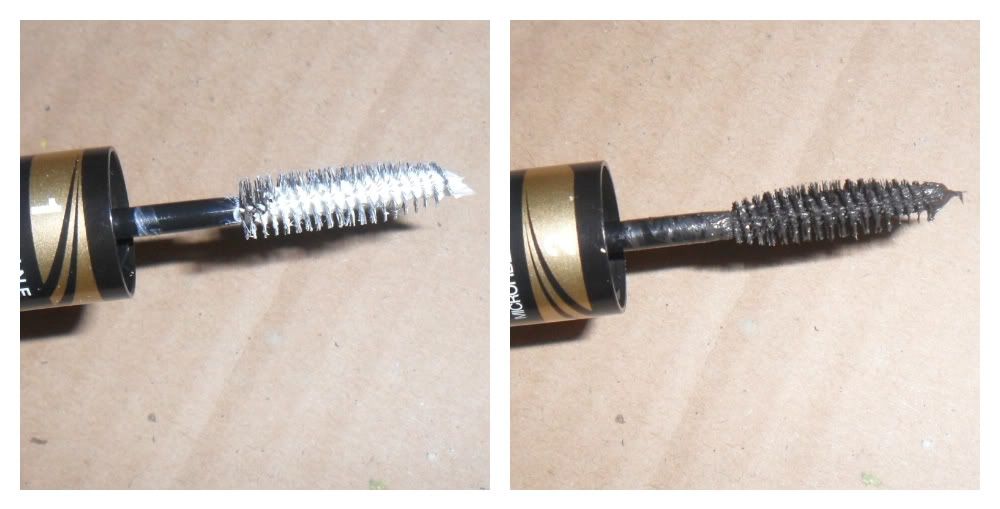 This cost me £3.99 FREE delivery. Here is what it looks like on.....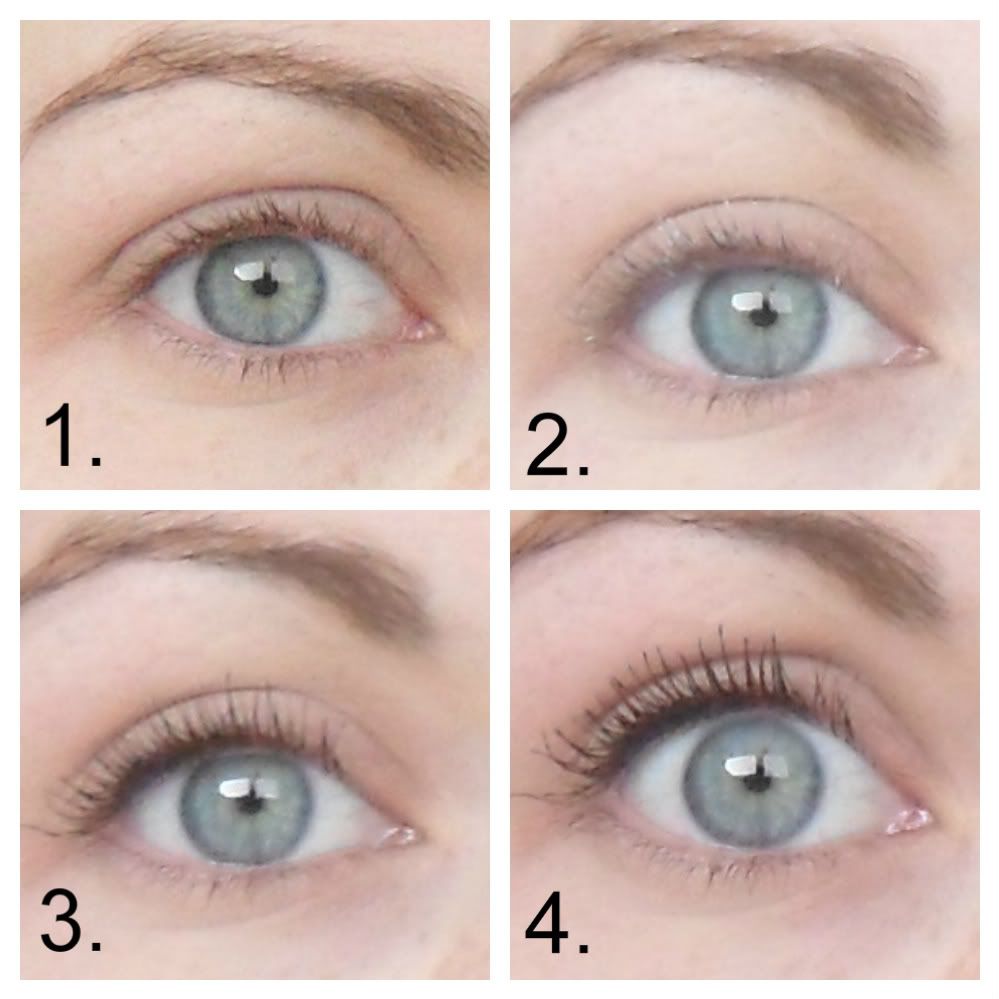 1. No mascara at all (horrible).
2. Microfiber base coat.
3. One sweep of the lash-extending topcoat.
4. Another sweep of the lash-extending topcoat.
I am slightly disappointed, yes it is a good, easy to use mascara but it didn't have the WOW effect I was expecting, my lashes didn't look longer than they normally do with most mascaras, saying this I will use it for work etc but I was hoping for a little bit more length and/or volume.
Do you have any recommendations for me for a fab WOW mascara?