I am becoming a bit of a blush addict at the moment, the sun has been shining and it has made me think I want lots of new blushes in different shades!! Here is the latest in my collection.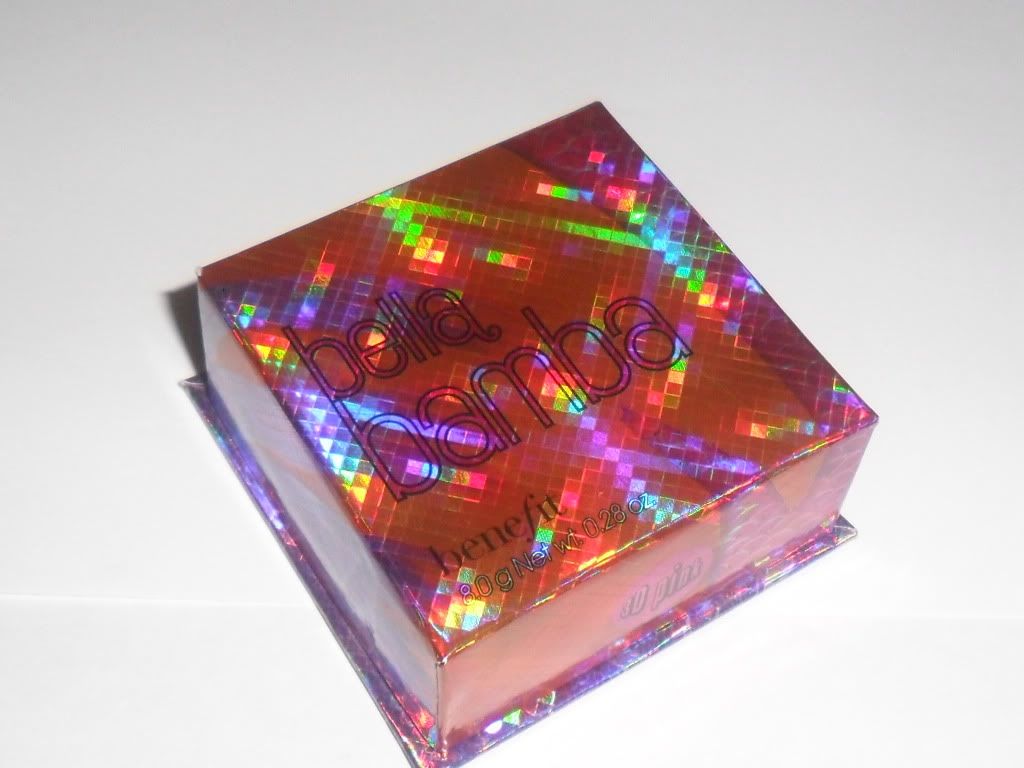 Benefit Bella Bamba. I just love the 3D effect packaging!!
Benefit say: 'The triple dimension of pink...brightening, sculpting & defining. Sweep on the apples of your cheeks & dot at the hairline for a total thrill of dimensional color. WOW!'
Well I have never dotted any sort of blusher around my hairline, maybe I should test that out? On to the product.....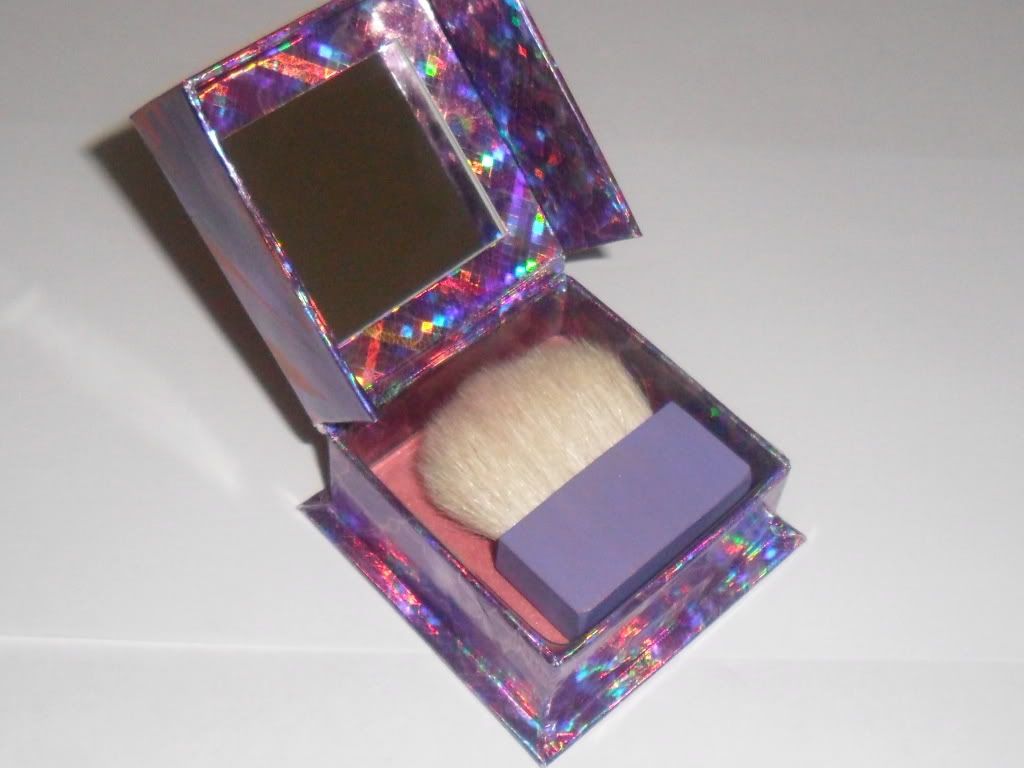 Benefit's Box O'Powders are now in new packaging, they used to have a lift off lid and they felt quite chunky, now they are more streamlined and the lid flips off and closes with a magnetic pull and the addition of a little mirror in the lid is very cute.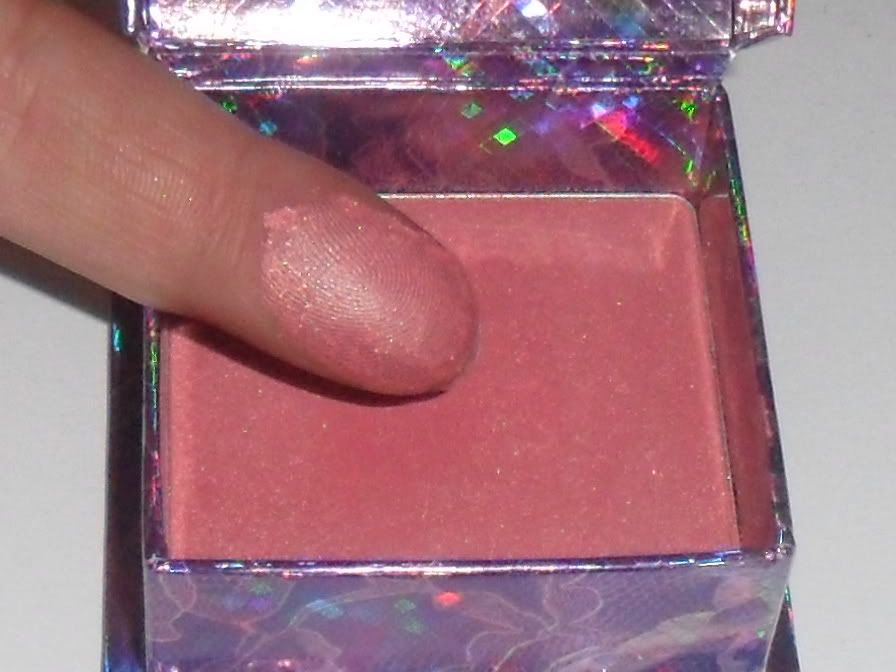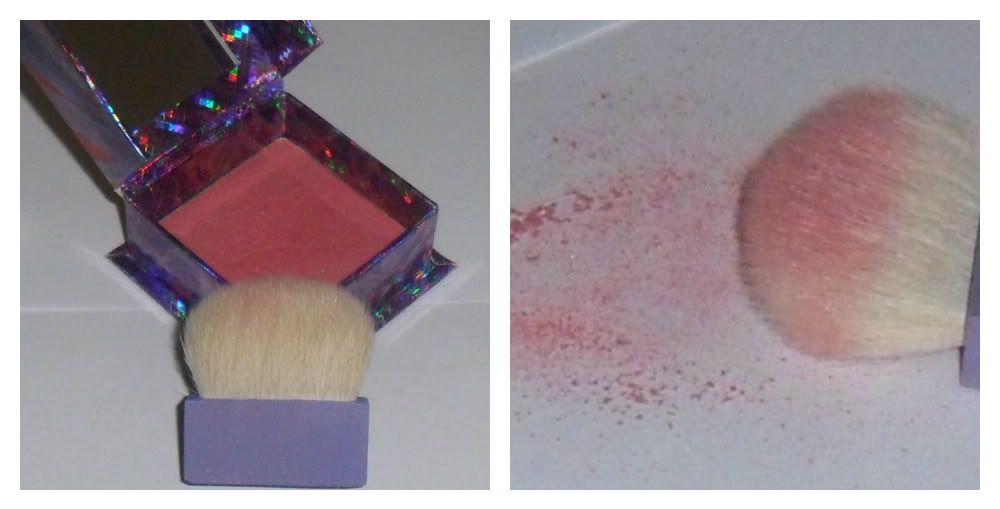 The colour is a warm pink with a gorgeous highlighting shimmer running through it.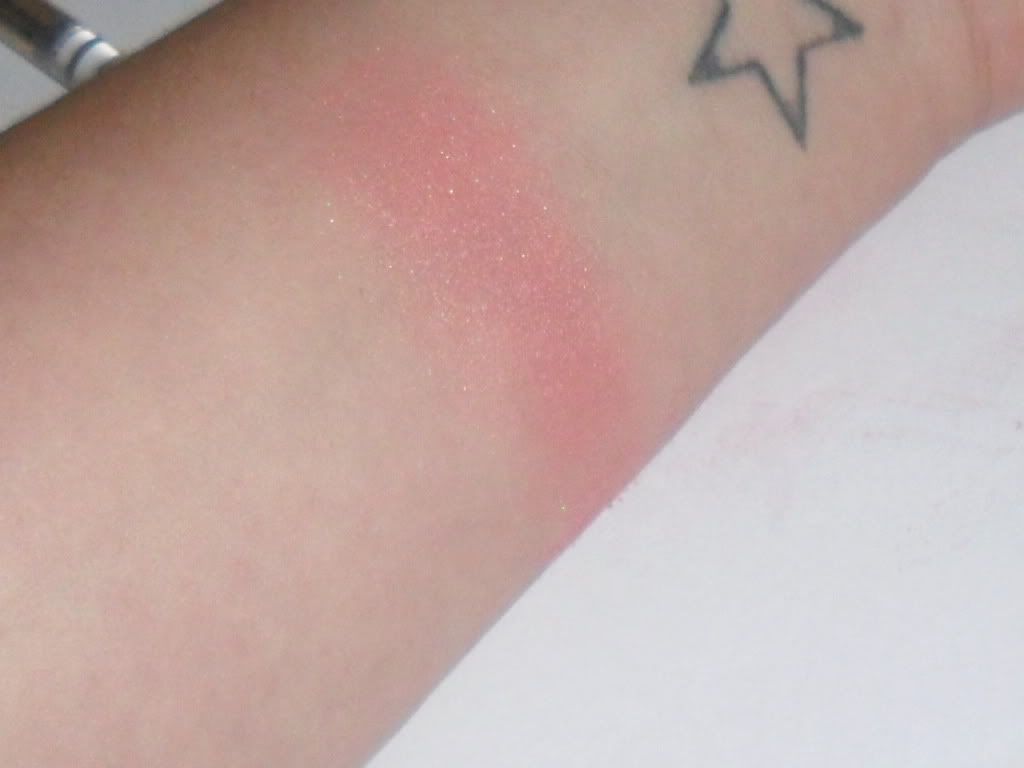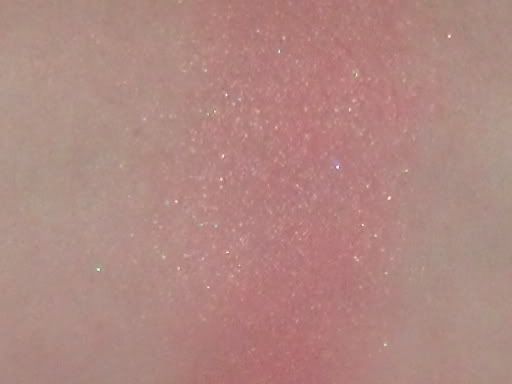 It's quite hard to photograph the lovely warm shimmer, it's a highlighter and blush all in one!
Benefit Box O'Powders are £23.50 for 8g. The one and only downside in my opinion is the brush, it's useless! Yes it's cute and I suppose it could be handy if you didn't carry a brush in your handbag but I would much prefer a little more product instead. Benefit Box O'Powders last for aggggeeessss and I know along with my Frat Boy blush they will see me through the up and coming summer months.
Do you own a Benefit Box O'Powder? Which is your fave?