It's official, I am now addicted to MAC lipsticks! I love everything about them, the packaging, the smell, the consistency, the variety, I could go on! So here is the latest in my collection.....

Frenzy
On first looking at it I thought it was a brown/bronze which is not really a shade I would go for at all, but then I tested it on the back of my hand and the shade that transferred was a glossy sheer bronze and it was not as brown or dark as I thought it would be.
I never buy makeup online without looking for swatches on skin first (google is my best friend) as I find stock images that websites use are not always true to the actual shade. Here is what it looks like on.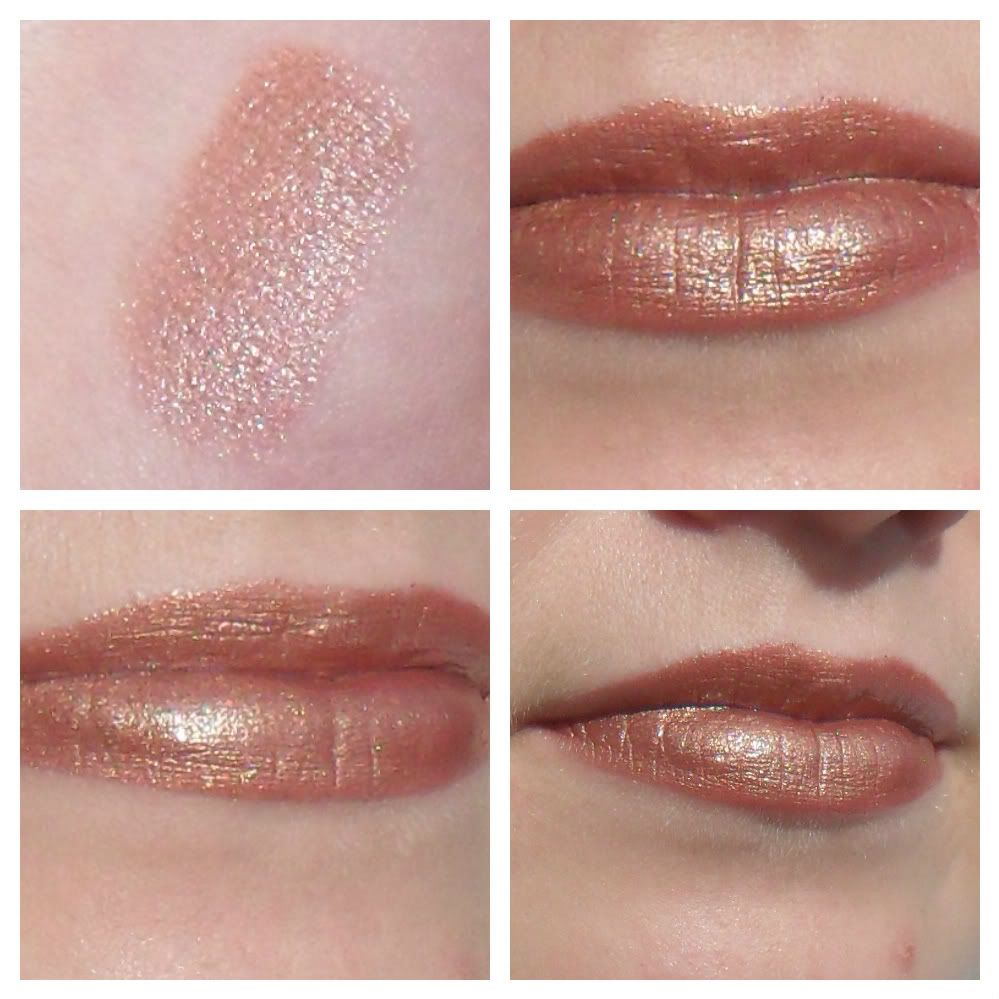 It's such a beautiful bronze with shimmering gold undertones, you can also build this up for a darker colour.
I am very happy that I didn't just look at it and think NO straight away, I will definitely be using this over the summer months to create a summery bronzed look!
Do you get put off by stock images of shades?