I have signed up to quite a few freebies recently and thought I would share them with my lovely readers.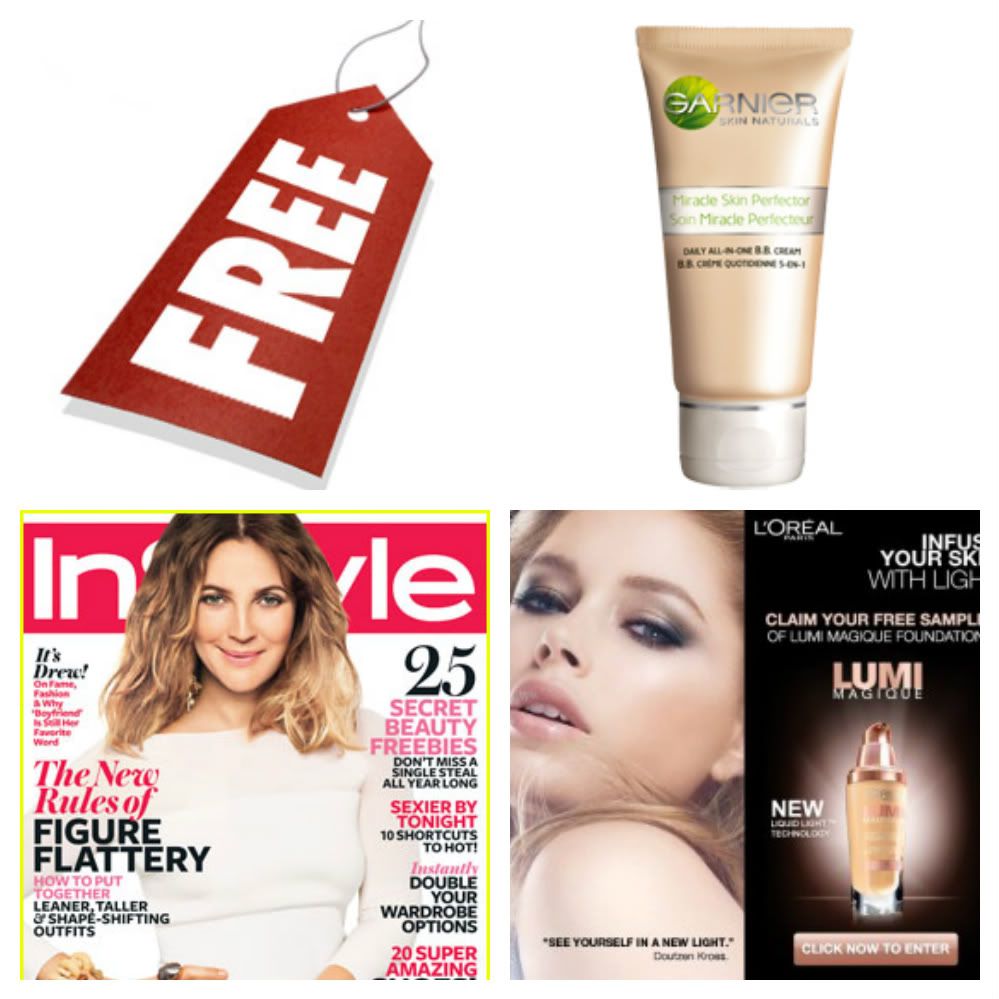 1. Garnier are giving away samples of their BB cream again, I already had some samples of the BB cream which I
posted about here
, they are very generous samples and you also get a money off voucher too.
2. FREE Instyle magazine! Type in your mobile number and somone will call you for your address, I just got off the phone to them and they do an offer, after your FREE copy you can buy the next 3 copies for £1.00 (33p each) they also have this offer on Marie Claire!!
3. FREE L'Oreal Lumi Magique foundation samples, they only have 72,000 samples so grab yours quick, you have to fill out a short form if you are not already registered with L'Oreal.
As always freebies are subject to availability.
Money Saving Tip
I have recently saved quite a bit of money simply through signing up to newsletters or registering on websites. As it was my birthday recently my email inbox went crazy with companies wishing me happy birthday (how kind) and sending me discount vouchers for free delivery, 50% off, free gifts etc. So if you like a brand or website - sign up!! It can be annoying receiving lots of emails all of the time but it does save you some money which helps a beauty junkie like myself. Money saving = more money to spend right?
Have you found any freebies lately?