As you may know, I subscribe to a beauty box - Joliebox, but unfortunately I have now cancelled my subscription. I feel Joliebox (formerly Boudoir Prive) seem to be struggling - struggling to get samples, struggling to keep to dates, struggling with there customer service. This is just my opinion from my own experience, some people may disagree.
I have enjoyed getting my boxes and like the suprise of what is inside, Joliebox have recently decided to give you 'tasters' via Facebook and Twitter a few weeks before getting the box basically telling you the products you are receiving just not the brand which I don't like. I fully understand that not everyone will like everything inside each months boxes, but I feel we are getting the same type of products each month from the same companies. These are a few reasons why I have decided to unsubscribe.
Anyway, enough of me going on, you want to see what I got in the box don't you? This box we have waited 2 months for as Joliebox had a 'break' to finalise the switch from Boudoir Prive to Joliebox.
Joliebox have changed the inside packaging, we used to open the box to find pretty tissue paper and a ribbon (which I would re-use as packing for parcels etc), now they have added a drawstring bag which is more practical than pretty but a nice little addition.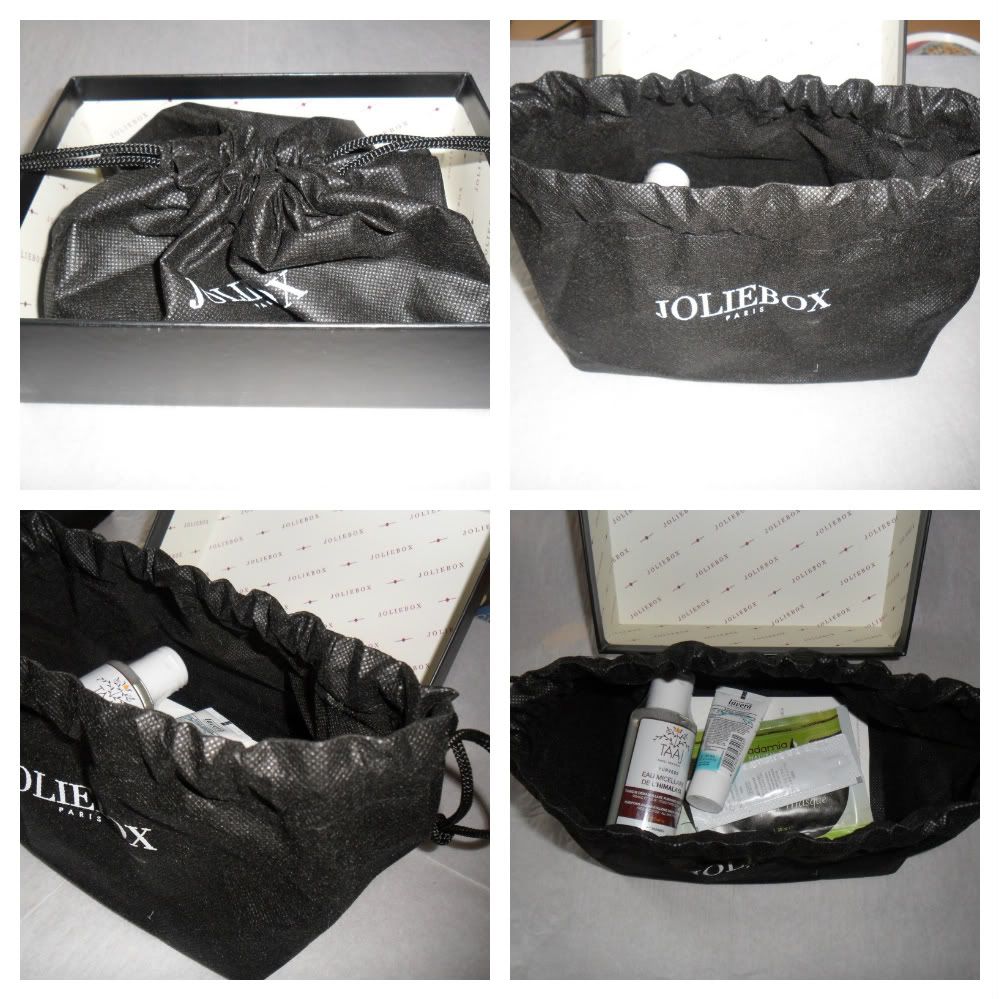 Joliebox say you will receive 5-6 deluxe samples each month, here is what I received.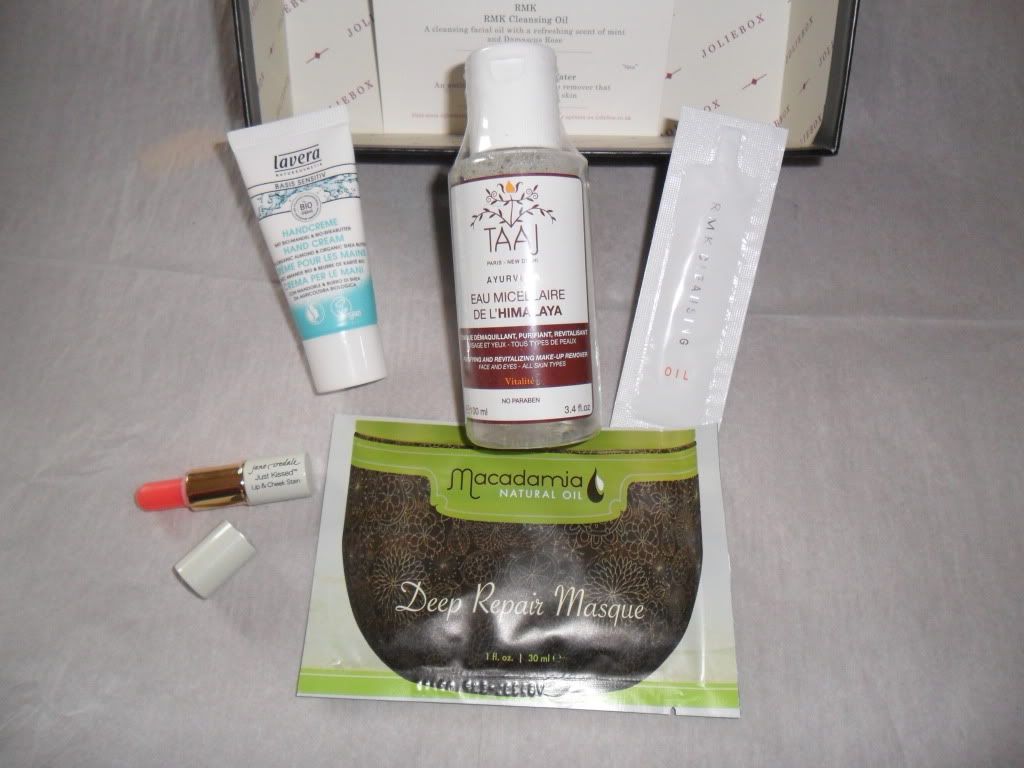 Lavera - Basis Senesetive Organic Hand Cream - 20ml.
Taaj - Himalaya Micellar Water - 100ml.
RMK Cleansing Oil - 3ml.
Macadamia - Deep Repair Masque - 30ml (which Joliebox say is full size but I am pretty sure you can get a tub of this).
Jane Iredale - Just Kissed Lip and Cheek Stain in Forever Pink.
What I won't use.....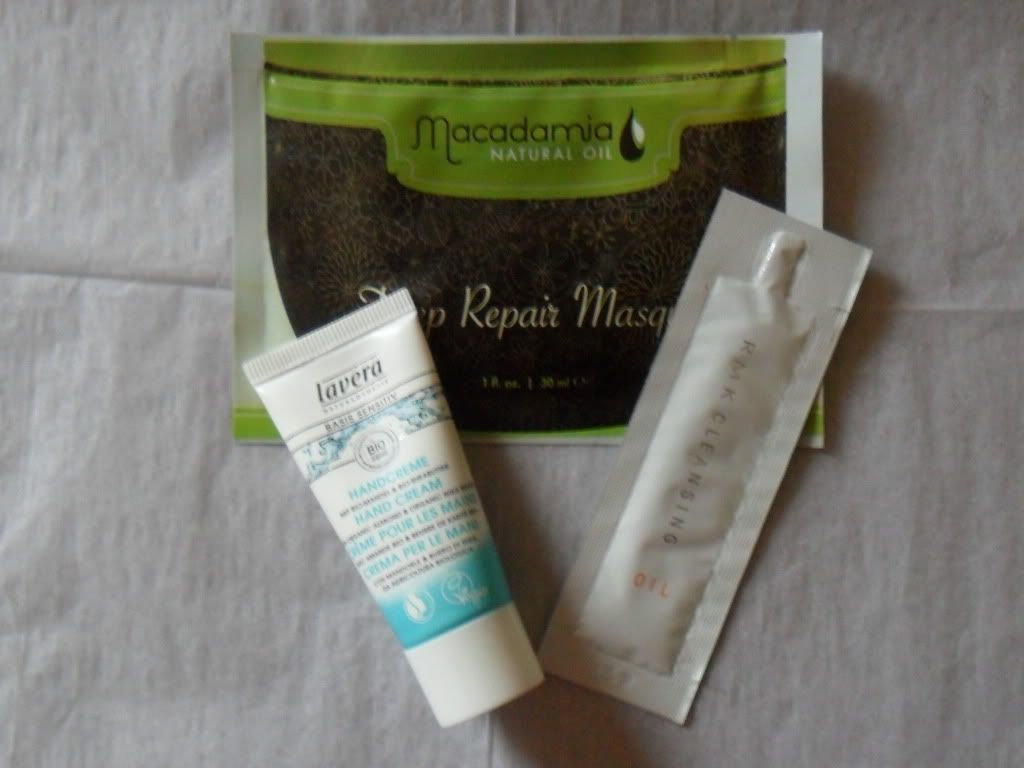 I won't use these three products. The Lavera hand cream is ok, but I have soooo many hand creams I won't need to buy any for the next ten years. The RMK oil is not for me, I have oily skin as it is so putting this on my face scares me! And the Macadamia mask I have promised to a friend (yes you Kayleigh).
What I will Use.....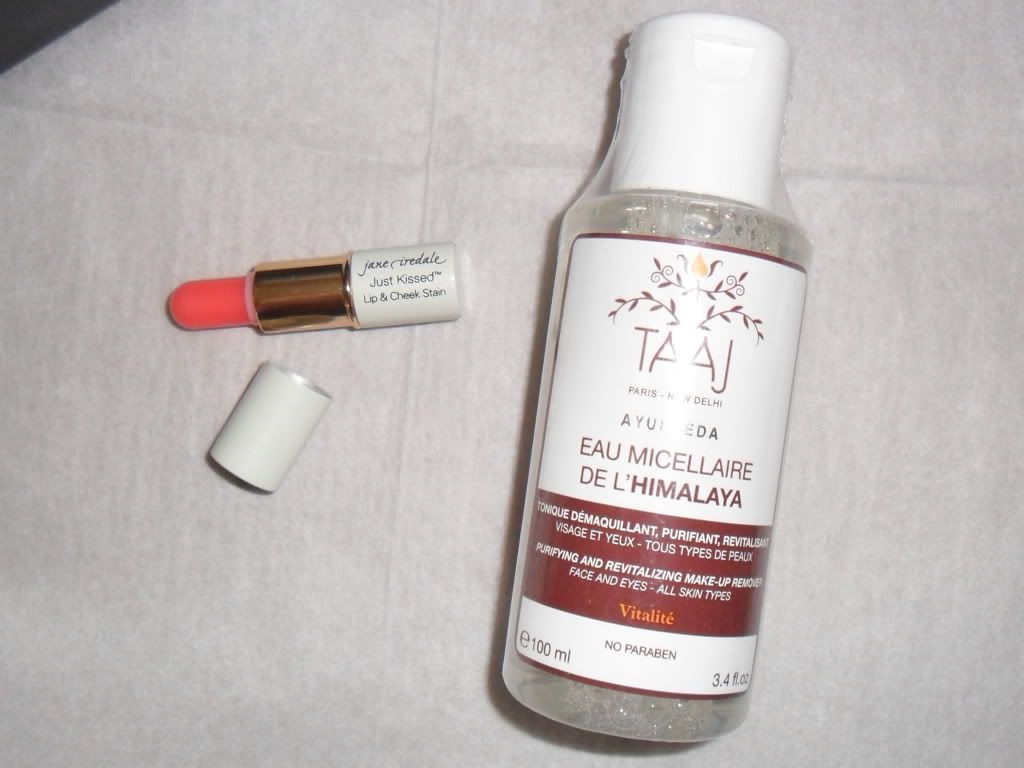 The Taaj sounds really nice it's described as "An antioxidant and tonic make-up remover that will revitalise and purify skin" can't wait to it out. The Jane Iredale is the item I am most pleased about, I have tested it out in the back of my hand.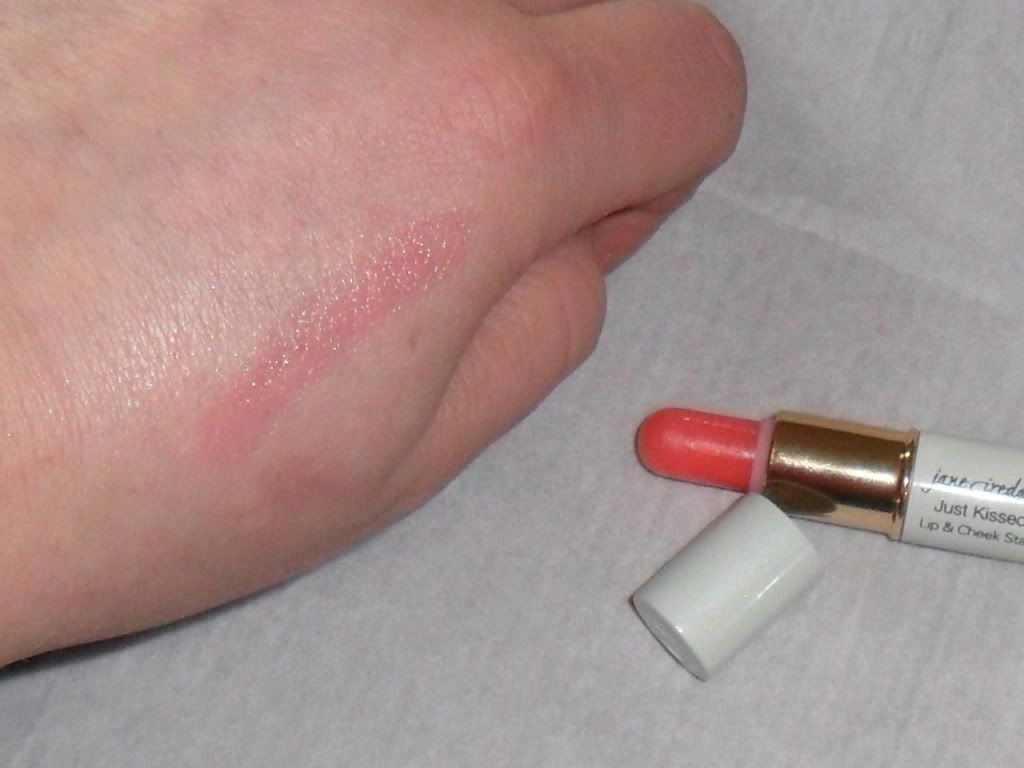 "An all-natural, multi-purpose stain that adjusts its colour to your mood and temperature" - it's really glossy yet stains subtly, it's a tiny little thing and I really love it!!
Overall the box is OK, I don't think the 3ml sample of the RMK oil is deluxe but again that's just my opinion and as I won't be using it, it doesn't bother me too much.
I have liked most of my boxes with Joliebox/Boudoir Prive (
if you want to see each one I posted about them here
) but I have never bought a full sized product from the boxes and usually end up swapping at least a couple of items each month. So this is my last Joliebox.
I have signed up to try out Carmine so I will post my thoughts on that box when I receive it.
Do you subscribe to any beauty boxes? Did you get this Joliebox, I would love to know your thoughts?