A while ago I got a sample of Estee Lauder Double Wear Foundation and I fell in love with it. I was advised that shade Ecru would be perfect for my skin, which it most definitely is.

Today I went and bought a full sized bottle (30ml) costing £26.50 which may sound a little steep but you definitely get what you pay for. I had some Debenhams beauty club points to spend so it only cost me £6.50!!!!!

Double Wear is a medium to full coverage foundation which for me, lasts all day long, and a little certainly goes a long way.


Notice on the first picture (below) the back of my hand's skin tone is quite uneven and a very small amount of the foundation blended out has covered the whole of my hand!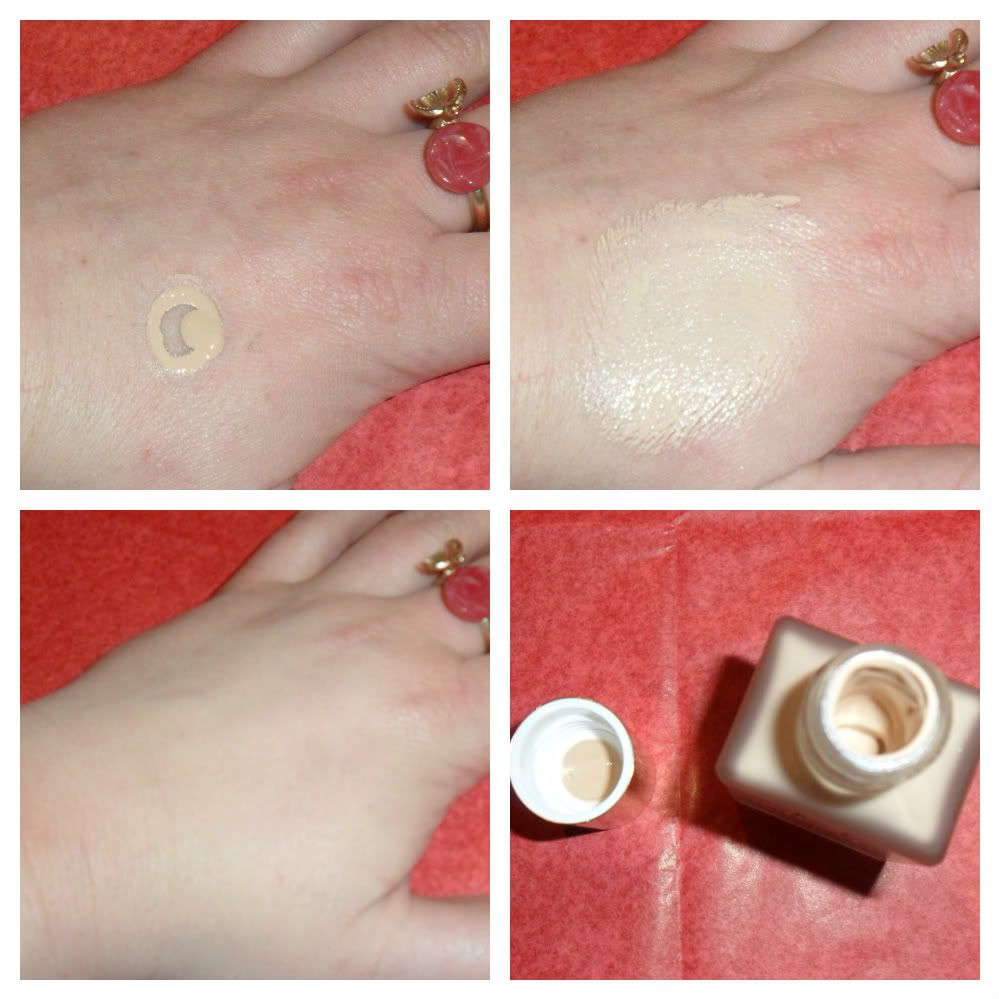 I really love the frosted glass bottle it comes in, I think some pricey foundations come in poor packaging but the glass bottle the Double Wear comes in looks so sophisticated.
I very much doubt I will change foundation from Double Wear as it is perfect for my skin. I have been testing different foundations since I was a teenager, always looking for something perfect for me and this is it, so it is definitely worth the price. The small downsides are the smell, it is in no way offensive but has a light paint scent, this is only when it is in the bottle so I can live with that and it doesn't come with a pump, which at £26.50 I would expect a pump to be provided.
Have you found your perfect foundation?