I recently
posted
about my little win from
Becca's blog
and this was part of the prize. China Glaze Marry A Millionaire.
I have never owned a China Glaze polish so I was very excited to test it out! I decided to use a neutral base colour a Nails Inc mini (unsure of the shade name).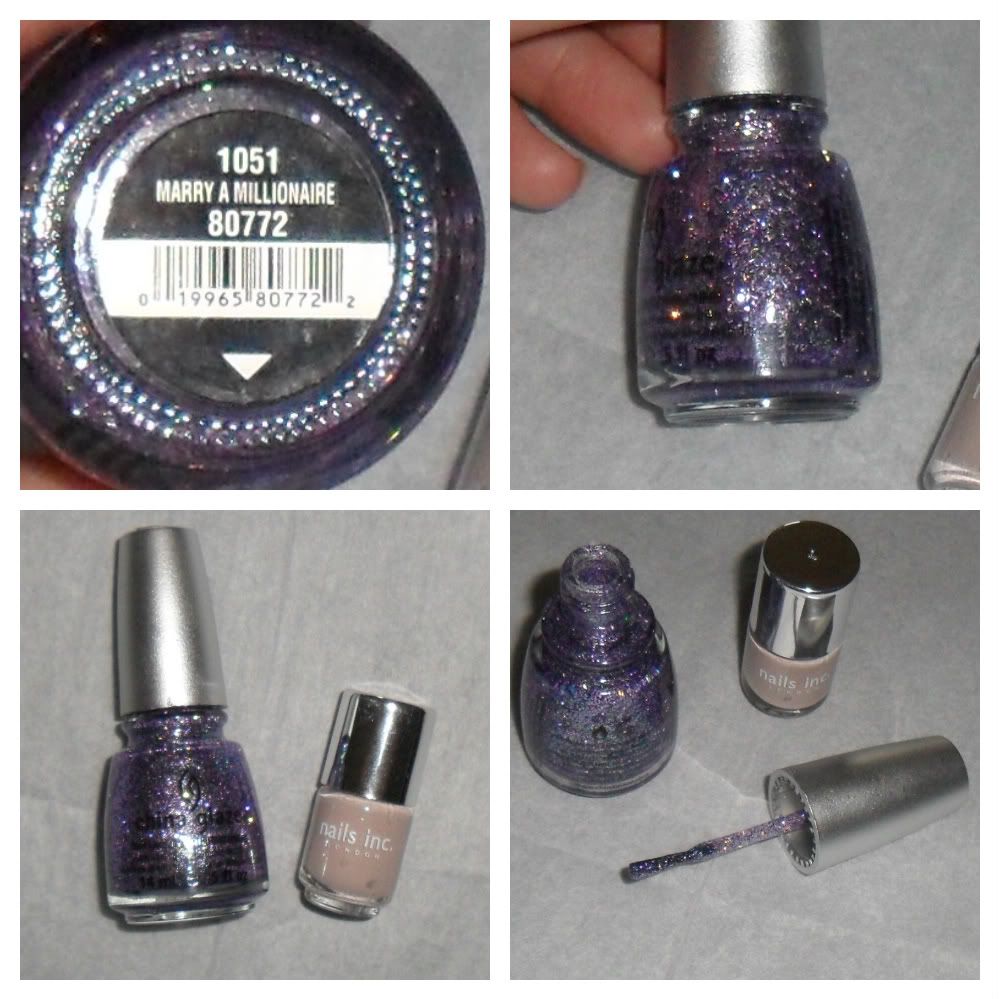 I applied 1 coat of the Nails Inc and then 1 thick coat of the China Glaze, it is stunning, I have tried my best to take pictures but it's so glittery it's hard to get a great picture.
The glitter comes in all shapes and size including bar strands in a sparkly green colour which really compliments the purple!
I found this polish quite thick compared to OPI (
I posted about OPI Save Me here
another glitter filled polish) but this was not a bad thing as I only needed one coat, if I didn't wear the Nails Inc underneath I think the thickness may have been a problem as I would have had to build it up quite a lot, but that aside I love it. Becca picked such a stunning shade!!
Have you used China Glaze? Are they all thick or is it just the glitter shades?